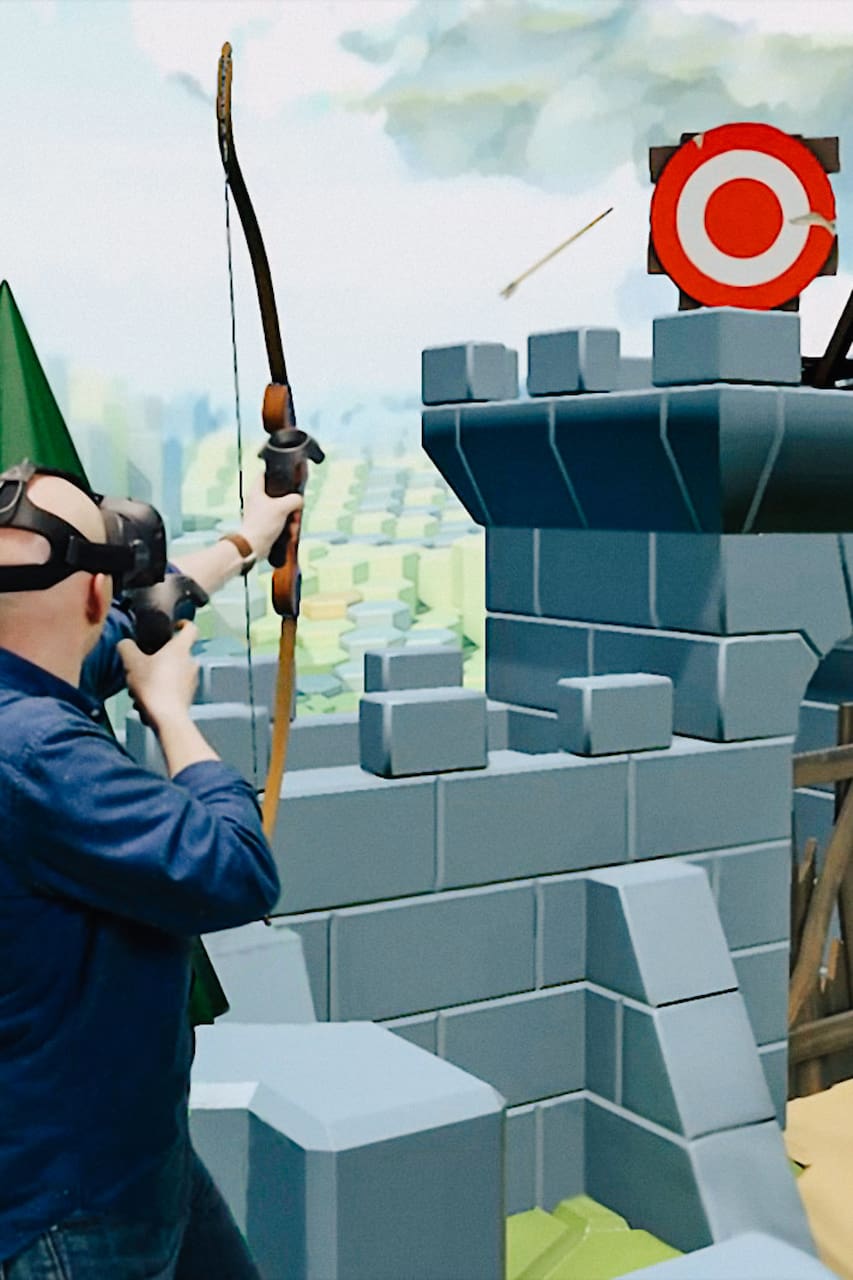 Go Virtually - Where You've Never Been
Go Virtually - Where You've Never Been
Comes with:
1 night accommodation
Includes:
1 meal, Snacks, Drinks and Equipment
Languages:
Offered in English
When I saw the first 3D printer (a "Star Trek Replicator" unit), I knew that the Holodeck was not far behind. I left management consulting to open the first Virtual Reality Holodeck in Oregon in July 2016 - it took two years to finish building out the SunriverVR facility - and now it's time for your adventure of a lifetime. Uniquely designed facility with safe soft walls, highly social…
Come 10 minutes early, as the first thing we are going to do is train you on the state-of-the-art equipment that will transport you to the virtual destinations of your choice. In an hour, you can stand on the top of Machu Picchu, Vesper Peak Washington, fly between the skyscrapers in the city of your choice, walk with a variety of dinosaurs, or hunt them as they hunt you, slice musical beats with…
What else you should know
Equipment is designed for ages 12+ and is acceptable for mature 8+ able to read and follow written instructions. Each room has one headset, regardless of size. Room total occupancies are 1, 1-5, 1-6.
Bring Your Favorite Meal
We have a Table, Micro, Fridge and Freeze For Your Use. Candles, Cake, Pizza are regulars here. Bring your own. BYOB.
Adult Beverages Allowed
You Rent The Room - It's Your Room - So Renters are liable for who consumes what and when. Adult Beverages, are for Adults.
From 1 to 10 can occupy.
As AirBnB is per person experience - Book per person, up to a total of 10 attending. Rooms have only 1 visor ea w/ 10 rooms.
We have Subway and Circle K as our direct neighbors. With food and drinks allowed, what your group wants is only a step away.
Comfortable clothes & shoes, BYO food and beverages - Table provided
Glasses can be worn or not if too wide to fit in goggles. Can't explain why, but Near and Far Sighted are able to see without their glasses... ?
Dress in layers - as many of our experiences are very active. Be prepared to shed a layer or two.