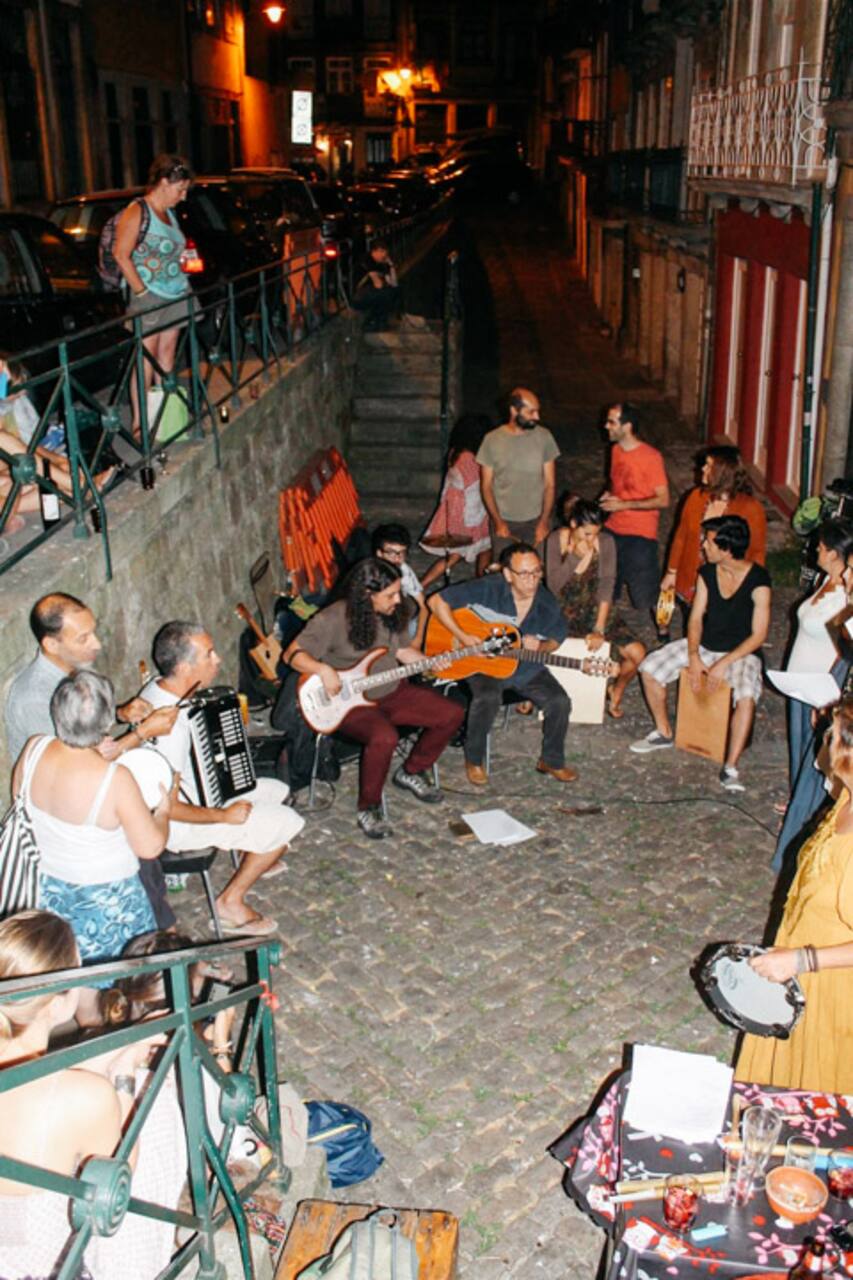 OCMC Open Rehearsal & Musical Improv
OCMC Open Rehearsal & Musical Improv
Includes:
Snacks and Drinks
Languages:
Offered in English and Portuguese
I love to collaborate, co-create and share what we have! Some people here are passionate about guitars and will even play while others chat, others have such powerful connections with music that the room goes quiet when they sing, others can make theater of any song, recreate any lyric to fit our values and beliefs, other's love for the whole harmony brings their flow through instruments to…
About Associação Movimento Terra Solta
Terra Solta is a nonprofit association which facilitates co-creative learning experiences to a huge diversity of people. Moments where everyone is naturally included to participate and bring their own wisdom to each of the activities. A place to: Be who we are together, Materialize ideas through collaboration, Bring support to where it's needed
This is a
social impact experience
where 100% of what you pay for this experience goes to Associação Movimento Terra Solta. .
Special event this Saturday 19th May, from 15:00-01:00 concerts, workshops, DJs, awesome food, drinks and company... Join the locals, doing local things! https://www.facebook.com/events/1975045736140282/?ti=as New to musical instruments or skilled in open rehearsals? Come one, come all and join us in creating beats together! Terra Solta is a nonprofit association which facilitates co-creative…
What else you should know
All music levels are welcome! As a nonprofit association, all our money goes towards creating better access for everyone. Thanks for your support!
Tea from our herb spirals
Coffee is also always available. Sometimes even barley drink. Kombucha is also often available!
Cookies, crackers & dips
How could we have afternoon tea without cookies, crackers and dips?
If you feel like it, bring a nice treat for sharing...
If you can't bring anything, do not worry... come anyway!
live music
social impact
New experience
€5
 per person
New experience