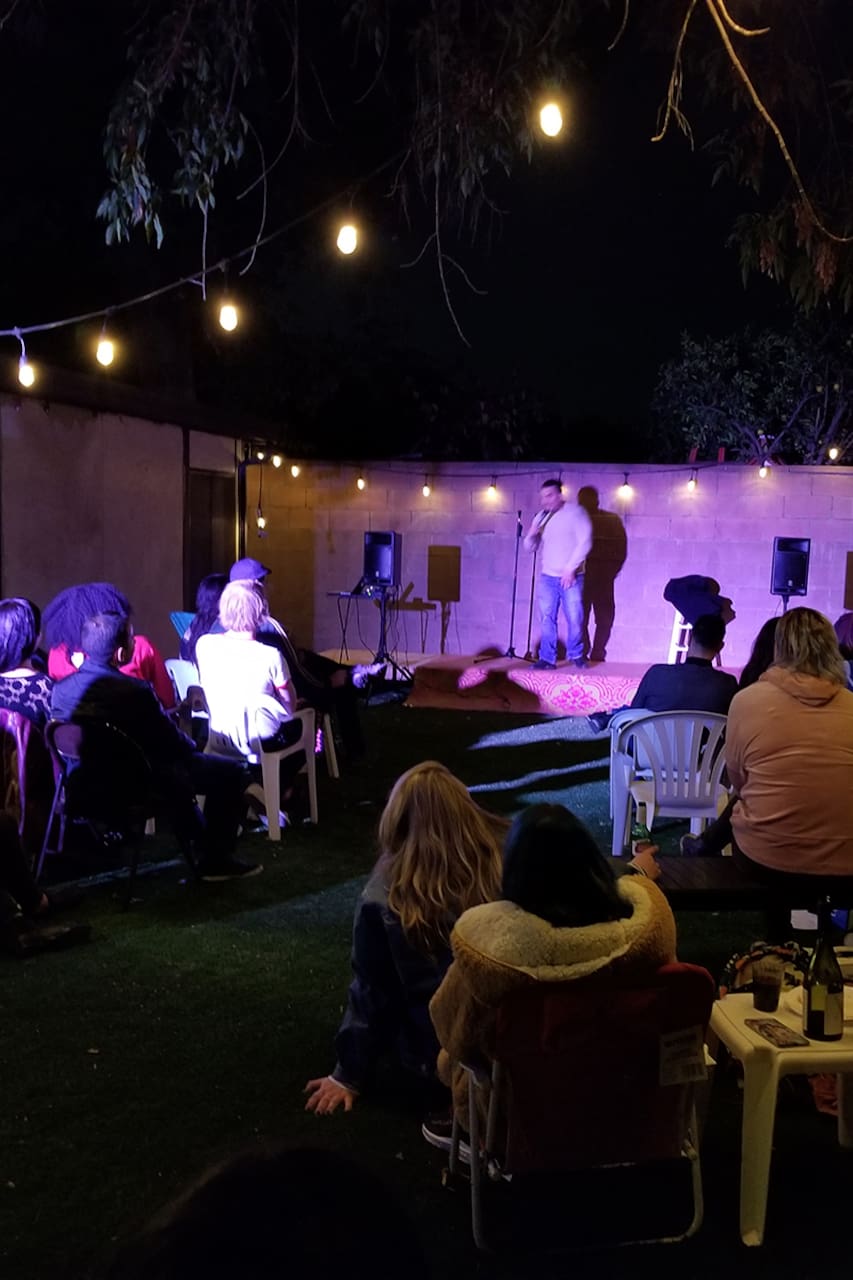 The Workaholics House Comedy Jam!
· Laugh Out Loud comedy at the Workaholics House! Get Weird
Prices may vary depending on the date you select.
About your host, Gaby And Lou
I've been in the TV business for more than two decades, appearing in over 200 national commercials and several network shows. I have a special love for comedy and admire comics that put themselves out there to share their brand of humor. Now that I have the opportunity to provide the location for such a beloved TV show and cast, it is my intention to keep the legacy going. Come, "Let's Get Weird."
This intimate, comedic, laugh out loud show will be set in the backyard of the actual house where the hit TV show Workaholics was filmed. Food and drinks will be available at the show. Comedy will be provided by various known and up-and-coming comics. And because many of them were on the show, you never know who might pop in to do a set. You'll get to meet and greet with these talented comics and…
Drink ticket 󲀃
One beer, a glass of wine, or bottled water
Snacks 󴀁
Taquitos and chips—vegan options available
This show will have adult humor, and the language used might be offensive to some. Therefore, it's intended for guests 18 and over. Alcoholic beverages only if you are over 21. Must present ID
The show will take place in the back yard of the house where Adam Devine, Blake Anderson, Kyle aka "Karl",and Anders Holm lived, wrote, and filmed the TV show Workaholics. Located in Van Nuys or "Van Nuts" as actor Blake from the show likes to refer to it. It'll be like walking onto a Hollywood set!
The Iconic Workaholics House · Van Nuys, Los Angeles
The Iconic Workaholics House · Van Nuys, Los Angeles
Flexible cancellation policy